It's been fun to see the different ways that brands, orgs and folks have been creating moments of delight in their virtual events. Recently the Hopin team compiled a list of ideas for celebrations like holiday parties, virtual awards ceremonies, employee celebrations, but here are a few that can be used year-round. What other ideas would you add?
1. Wine Tasting
Send your attendees a shopping list a week before the event (or if you're feeling generous, send the bottles) and set up a Session or an Expo booth with a master Sommelier to talk your attendees through a wine tasting! 
2. Master Class
Bring in the experts! Host a class and teach your friends, family, or colleagues something new.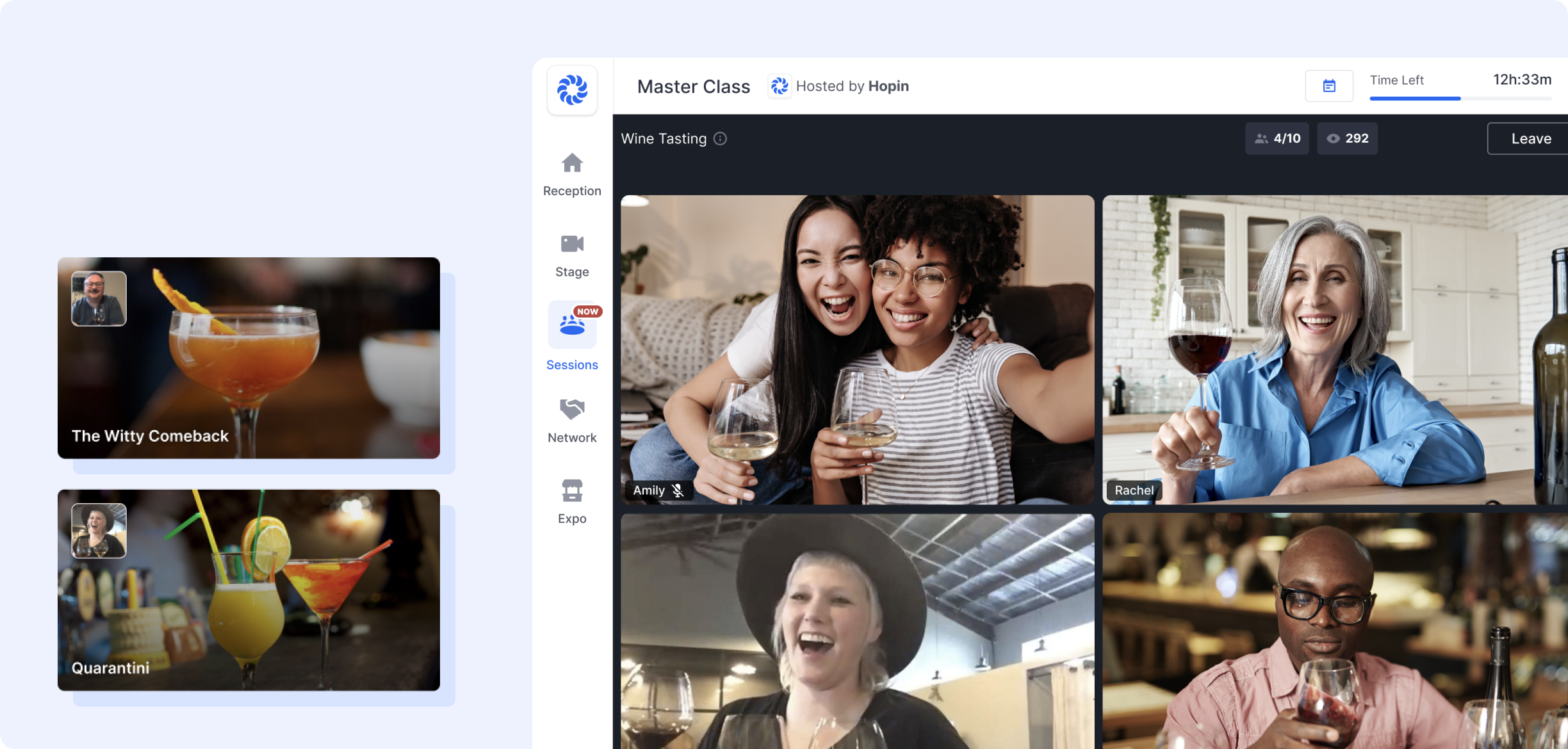 3. Cocktail Class
Choose your cocktail and send over the ingredients list before the event. Set up your Expo Booth or Session and encourage everyone to come on screen whilst they're shaking for a good laugh!
4. Dance Lesson
Choose your dance, bring in a pro and dance the night away - just make sure there's nothing breakable nearby. Who needs a partner to step on their toes, anyway! 
What other ideas would you add?
---
See also: